LITTLE MOSES JONES FT ANVERREA-
MAKING CRAZY- "GET-OFF-YO-BUTT" RHYTHM ITERTWINED WITH A FRESH SOUND"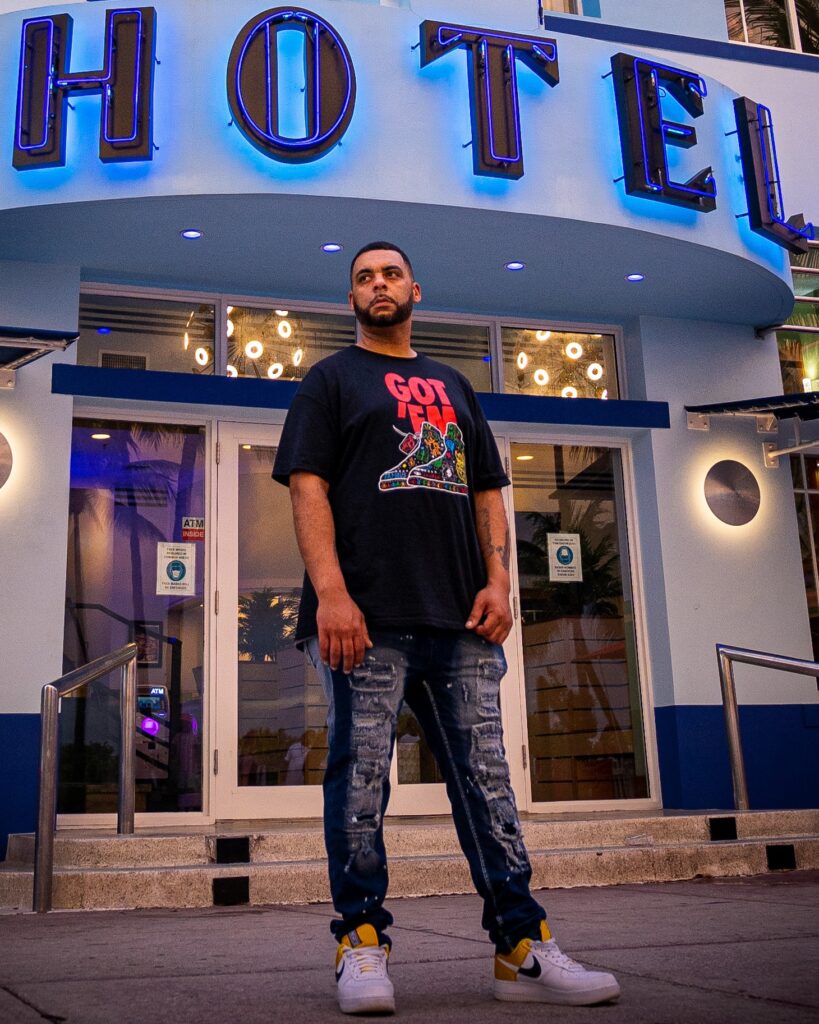 Once upon a time, when pop music was really good, dancers would fill the floor after listening to just a few measures of a new song. You remember Soul Train, don'tcha? Well, Little Moses Jones Ft. Anverrea Bennett' "Making Crazy" channels that golden musical age with a classic "get-off-yo-butt" rhythm intertwined with a fresh sound to create one of the best danceable hits to come around in years!
Darryl H Woolfolk- Drums
Arno Lucas- Percussion
Bryan Gordon- Bass
Morris James O'Connor- Guitar
Matthew Pittman- Keys
Anverrea Bennett- Lead Vocals
ANVERREA:
Female vocalist Anverrea Bennett is greatly passionate about music and the imprint it has made in her life. She and Veteran husband Brandon met in the Black Hills during a production of the musical, RENT. They currently reside in Colorado Springs, raising two beautiful girls. Although Bennett grew up in South Dakota, she was actually born in England and plans to return. Bennett comes from a musical family of 7; 5 girls and 2 boys. As the second to youngest Bennett also performs with her sisters in a sister singing group called, "the Davis Sisters." While Bennett's musicality spans multiple genres, she works most often in Motown, Pop and Jazz. Bennett desires to go beyond the musical standard, to make a distinctive impact in the industry and build a legacy for her daughters.
Little Moses Jones:
Sure, James Brown was the de facto Hardest Working Entertainer in Show Biz, but he also had a few years head start on Little Moses, so we'll just have to see how this plays out over time.
At 5 years old Little Moses answered music's calling before his feet could even touch the floor beneath a piano bench, and for the next 30 years, he's continued his devotion to learning and perfecting as many facets of the art and the industry as possible.
That's right…before even reaching the age of 40, Little Moses has:
Become a multi-instrumentalist (all saxophones, piano, tuba, drums/percussion)
Built and directed dozens of highly successful dance and party bands
Performed more than 1500 live concerts
Produced & released an award-nominated CD ("LEGENDARY") that hit #1 on Latin Jazz, R&B, Funk & Blues charts
Managed and assisted many other artists toward their success
Created and DJs a radio show (LMSS Radio)
Overachiever? Indeed. But don't count on Little Moses resting on past accomplishments. His second, funk and blues oriented CD ("Little Moses Jones") featuring award-winning musicians from Gladys Knight; Earth, Wind and Fire and Dotsero and is scheduled to drop in the Spring of 2021. Then, a US tour in support of that CD is in the works in addition to maintaining and performing with his successful wedding and corporate events bands.